SEE WHAT OUR PATIENTS HAVE TO SAY ABOUT OUR IVF CENTRE IN DELHI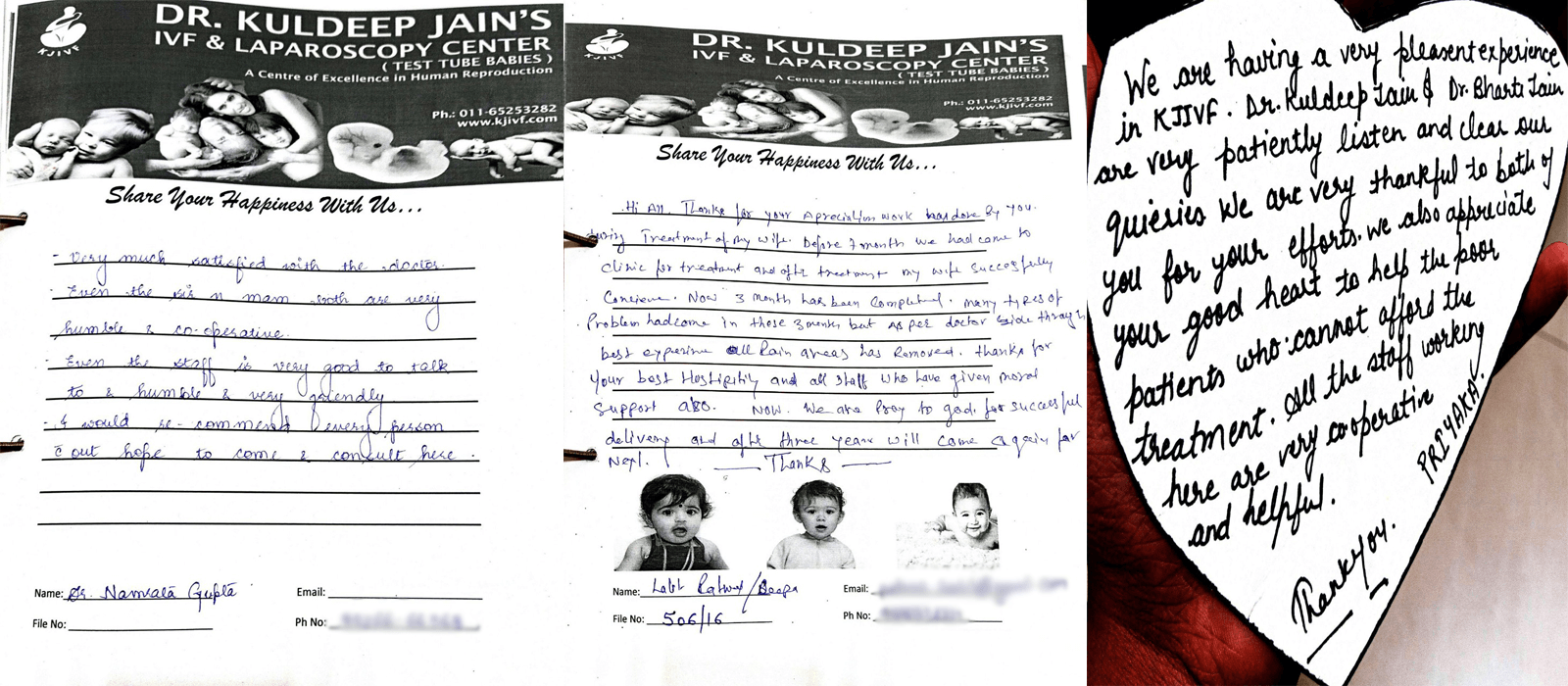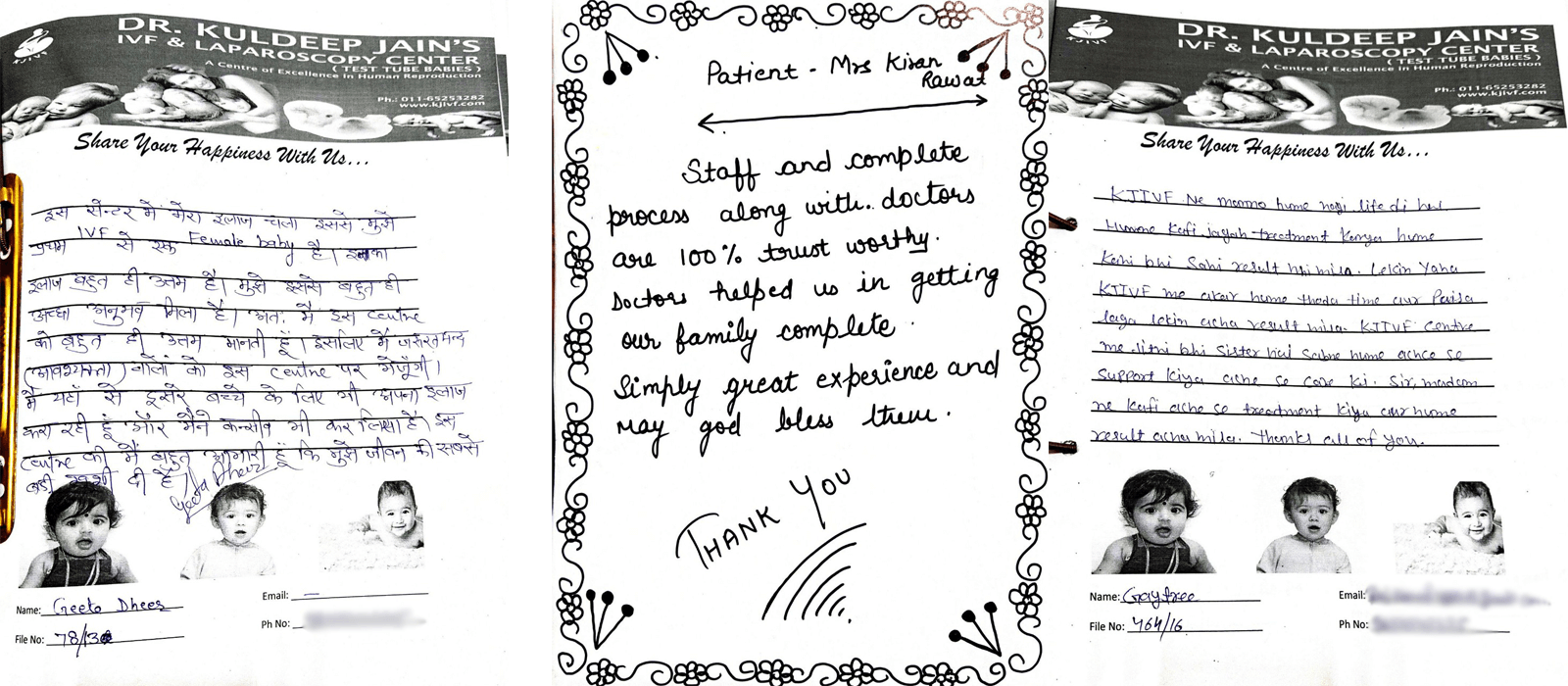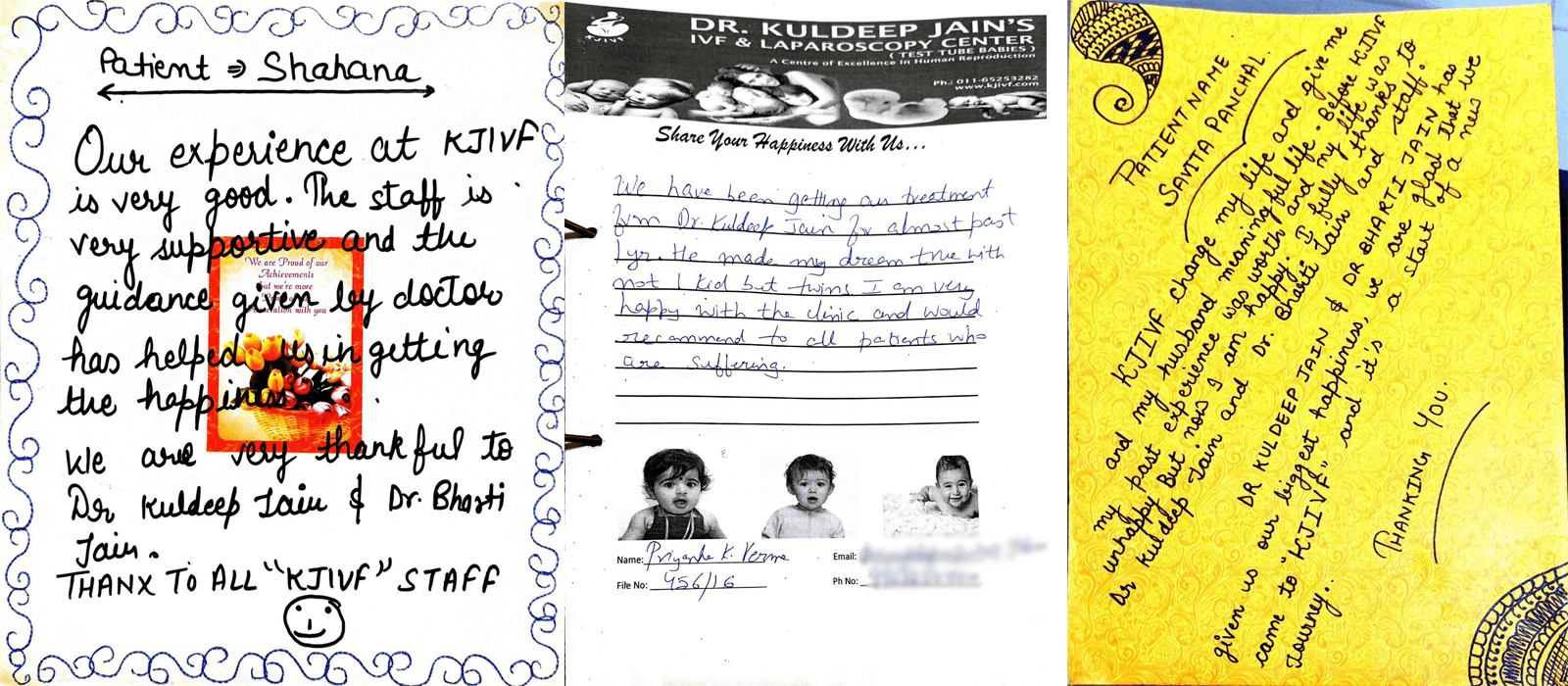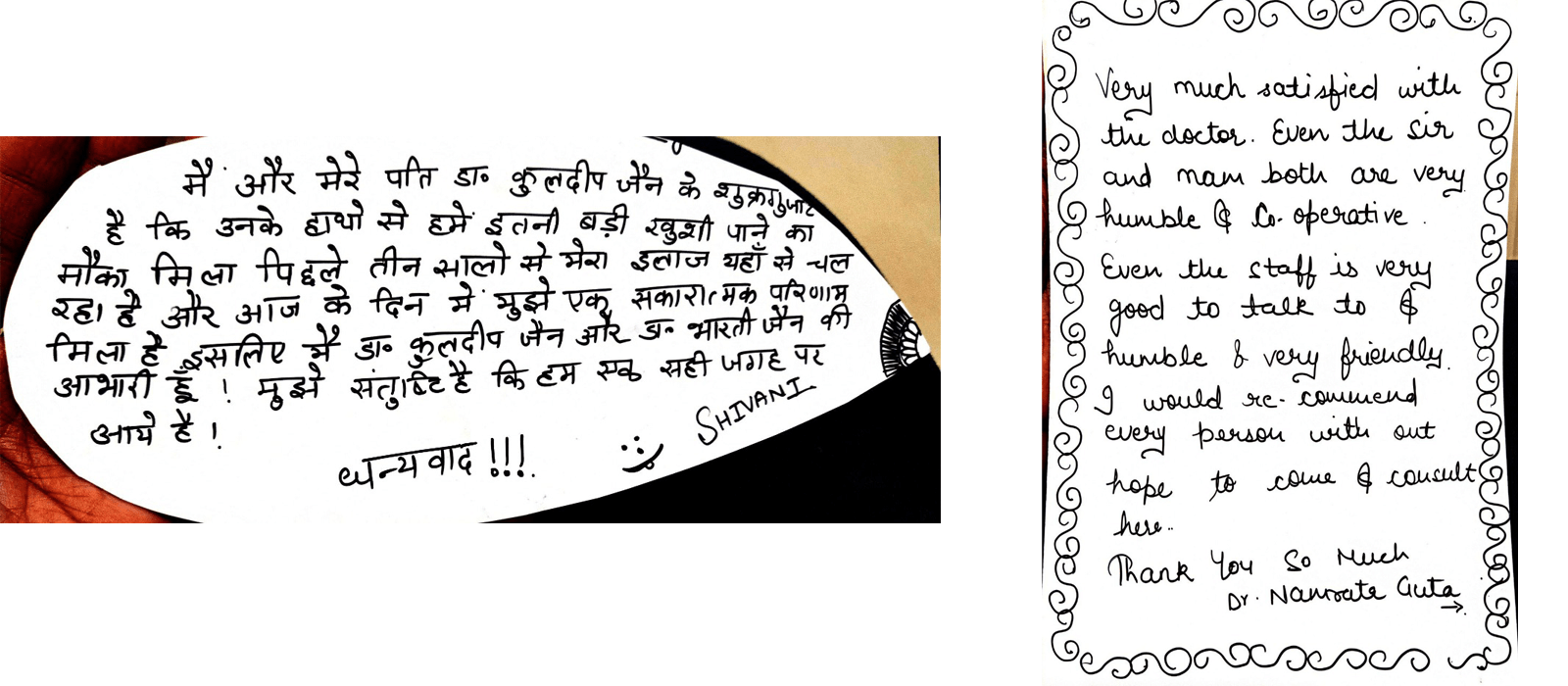 Read our IVF Reviews and know why we are the Best IVF center in Delhi, India.
Our IVF reviews says more, here are few examples of what people from. Delhi Ncr have to say. Therefore we at KJIVF & LAPAROSCOPY CENTRE are the experts in best IVF infertility treatment in East Delhi, Delhi, India .
For Couples Struggling with infertility can be difficult and emotionally stressful specially in Indian scenario. This stress can be made worse if you do not receive your fertility care in a center that is attentive and compassionate to your individual situation. That is precisely what our infertility IVF centre in Delhi has to offer. We continuously strive to minimize stress and earn our patient's satisfaction in everything we do. We monitor our patient's feedback carefully and look for ways to improve our delivery of services. Our surveys show a very high satisfaction rating with our infertility doctors scoring 98% or higher. Additionally 99% of our patients say they would recommend us to a friend. Below are exerpts from patient feedback and testimonials.