IVF Centre in Indirapuram – KJIVF
Firstly, what is IVF?
IVF is a process wherein the egg is fertilized with the sperm of a partner or a donor outside the body in a lab. The treatment requires proper monitoring and supervision under IVF specialists for getting positive results. Thus, people looking for IVF treatment should opt for the best IVF centres as it increases their chances of getting the expected results and bringing a positive change in their life. Over time IVF treatment has become more common with limited awareness of the reality of the whole procedure.
There are many IVF centres in Delhi NCR but all of them might not deliver you the positive results that you expect and give you the clarity you wanted. That is why keeping a few important points in mind when choosing the best IVF centre is important.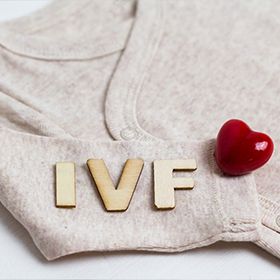 What to keep in mind before choosing IVF Centre?
Information about the IVF Centre
Before finalizing anything, you should be aware of the clinic and the facilities it offers. You can check their website or go directly to the IVF centre and get all the relevant information required before starting your treatment. Check for hidden terms and conditions, costs, facilities and services offered, credentials of the doctors and staff, etc. Lastly, consult with people who have had similar experiences and keep in mind their consultation while selecting a centre. You should go ahead when you have researched and are satisfied with the IVF centre.
Labs and types of equipment
The best IVF centres adhere to guidelines and standards laid out by the Indian Council of Medical Research. This is important for proper storage and identification of the embryo and sperm and for carrying out the IVF treatment successfully and for increasing the chances of getting positive results. The equipment in the IVF centre should also be of the best quality and include the latest cutting-edge technology.
Success rate
Check the history and success rate of the IVF Centre. The success rate of the centre depends on many factors such as the equipment, labs, doctor's experience and skill, quality of eggs and sperm provided, and type of infertility among others. Most IVF centres post their success rates on their websites but it is important to verify them when you are looking for the best IVF centre.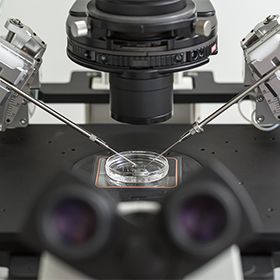 Cost
IVF treatment and its diagnostic procedures are usually costly as it requires complex procedures and medicines. In India, most people cannot afford the IVF treatment and thus end up abandoning their plans due to the cost. It is wise to check the cost of the treatment offered by the IVF centre and choose one where the price is reasonable. The cost might also depend on the location of the IVF centre as well as the quality of the treatment it offers. But one should never compromise on the consistency of the care while fulfilling their dream.
Insurance
The cost of your IVF treatment and other diagnostic procedures can be reduced if your health insurance policy covers them. It is also important to note that not all IVF centres cover your insurance IVF treatment and that is why it is important to check the list of centres that cover them.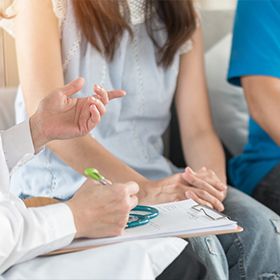 Convenience and communication
Going through IVF treatment can be a challenging journey and involves regular check-ups and monitoring among other things for successful treatment. This is why the convenience of reaching and communicating with your IVF centre and your infertility specialist is a very crucial one. It is always better to choose one which is convenient and offers transparent communication when undergoing your IVF treatment. It will have a big impact on the experience you have when getting your IVF treatment.
IVF Specialist Doctors in Indirapuram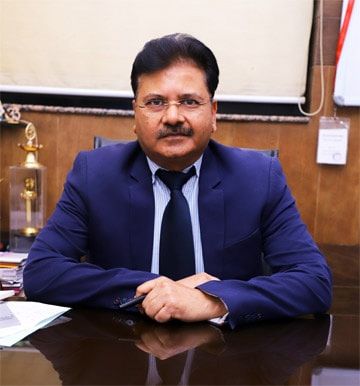 Dr Kuldeep Jain
M.D. , F A.R.T. Singapore
Director &, Infertility/ IVF Specialist at KJIVF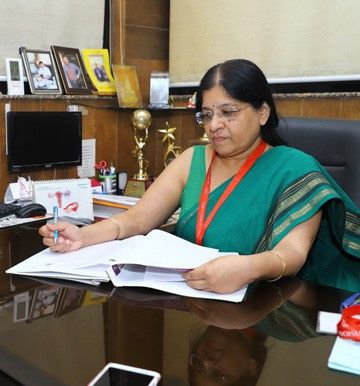 Dr Bharati Jain
D.N.B.
Director, IVF Specialist, Consultant Radiologist at KJIVF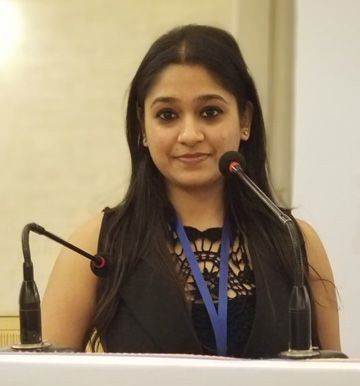 Dr. Maansi Jain
M.S. (OBS & Gynae) / Diploma Clinical ART Fellowship in Reproductive Medicine & Surgery (Singapore)
Consultant & Gynae Endoscopy Surgeon at KJIVF
Looking for the best IVF Centre in Indirapuram? We have got you covered!
One such name that comes at the top when looking for the best IVF centre in Delhi is KJIVF and Laparoscopy Centre. KJIVF's first centre came up in 1999 and has been offering services and treatments to couples choosing to undergo IVF and infertility treatment with excellent results making it the best IVF centre in Indirapuram, Delhi NCR, India. The quality of infertility treatment is similar to the ones offered in the West with cutting-edge technology, professional, and best IVF specialists in Delhi NCR at KJIVF. Our primary aim is to provide extensive infertility care service.
Why KJIVF is best IVF hospital in Indirapuram ?
KJIVF has carried out 14246 surgeries with 10,000+ pregnancies and 2082 successful pregnancies that too with a 70%* success rate. KJIVF is also one of the oldest in Delhi and the most superior and oldest IVF centre in East Delhi with 28 years of experience. It has also been conferred with 12 National Awards. KJIVF and Laparoscopy Centre is also the only premium and teaching ART centre in East Delhi, Delhi NCR, India.
KJIVF is run by program director Dr. (Prof) Kuldeep Jain who is one of the best IVF specialists in Delhi and India with experience of 30+ years in infertility and laparoscopic surgeries and ultrasound. KJIVF also has Dr. Bharti Jain (Director at KJIVF, IVF specialist and Consultant Radiologist) and Dr. Maansi Jain (Consultant ART and Endoscopic Surgeon) as part of its accomplished team of doctors.